In the year of Tuia 250 we proudly present Paradise Lost
Paradise Lost, opening on 6th April, is one of the most prestigious exhibitions ever hosted by Russell Museum. It is presented in association with Wellington's Solander Gallery and the Swedish Embassy.  Read more here.
It takes place in the air-conditioned Marie King Gallery, which was created as the venue for new exhibitions and named after Russell Museum's founding curator, Marie Menary King QSM. 
Until the end of March 2019 we feature a really stimulating exhibition celebrating the art of Maori print makers. Many of the limited edition prints are extremely well priced and may be bought or ordered at the museum shop, but time is almost up! 
Locals receive free admission to the museum and the special exhibitions, while visitors pay a small entry charge, as the museum receives no regular funding.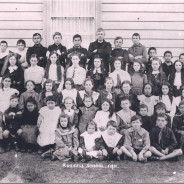 Russell Museum latest exhibition follows on from the Russell School Reunion held over the weekend 20 – 22 November 2015. Education began in Russell with classes held at Pompallier Mission for Maori students.  After a series of private schools and two public schools a purpose built school was erected on the present site, in Baker Street, in 1892. The exhibition features photos from the Russell Museum and Russell School collections and there will also be showing footage of the Reunion celebrations. Senior pupils of the school today are...
read more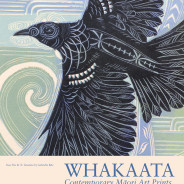 Whakaata looks to show a connection to a Maori print history. It acknowledges this place, the proximity of Pompallier House with its historic printing press and its role in communication during the time of early contact. This exhibition presents numerous voices with some of the many Maori artists who have engaged in print and contributed to a Maori understanding of printmaking over the past 60 years. Some of these include: Pauline Yearbury, Marilynn Webb, Cliff Whiting, Toi Te Rito Maihi and Clive Arlidge from this...
read more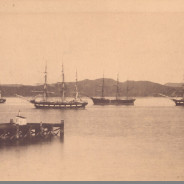 Local author and researcher Lindsay Alexander presents a talk which draws on his research into the history of whaling in the Bay of Islands and the South Pacific. This is also your chance to hear about his upcoming book and to view or purchase the two he has already published: "Whaleship Arrivals at the Bay of Islands New Zealand 1841-1894" and "Whaleship Arrivals at Mangonui, Whangaroa, Auckland and other Northern New Zealand Ports".
read more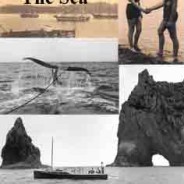 Extended until August 31st 2015 This exhibition explores the maritime history of Russell from a social perspective – how a small girl reacted to visiting American whale ships, how whaling embedded itself in one family's history, how being surrounded by the ocean has shaped the lives of residents from the earliest times right up until today.
read more

Recent & Past Exhibitions The Legacy of Zane Grey was held in Russell Museum. Excerpt from Zane Grey's "Tales of the Angler's Eldorado" "What a fish! I, who had loved fish from earliest boyhood, hung around that marlin absorbed, obsessed, entranced and sick with the deferred possibility of catching one like it for myself. How silly such hope! Could I ever expect such marvelous good luck? Yet I knew as I gazed upon it that I would keep on trying as long as strength enough was left me…Oh the madness of a fisherman! The strange...
read more